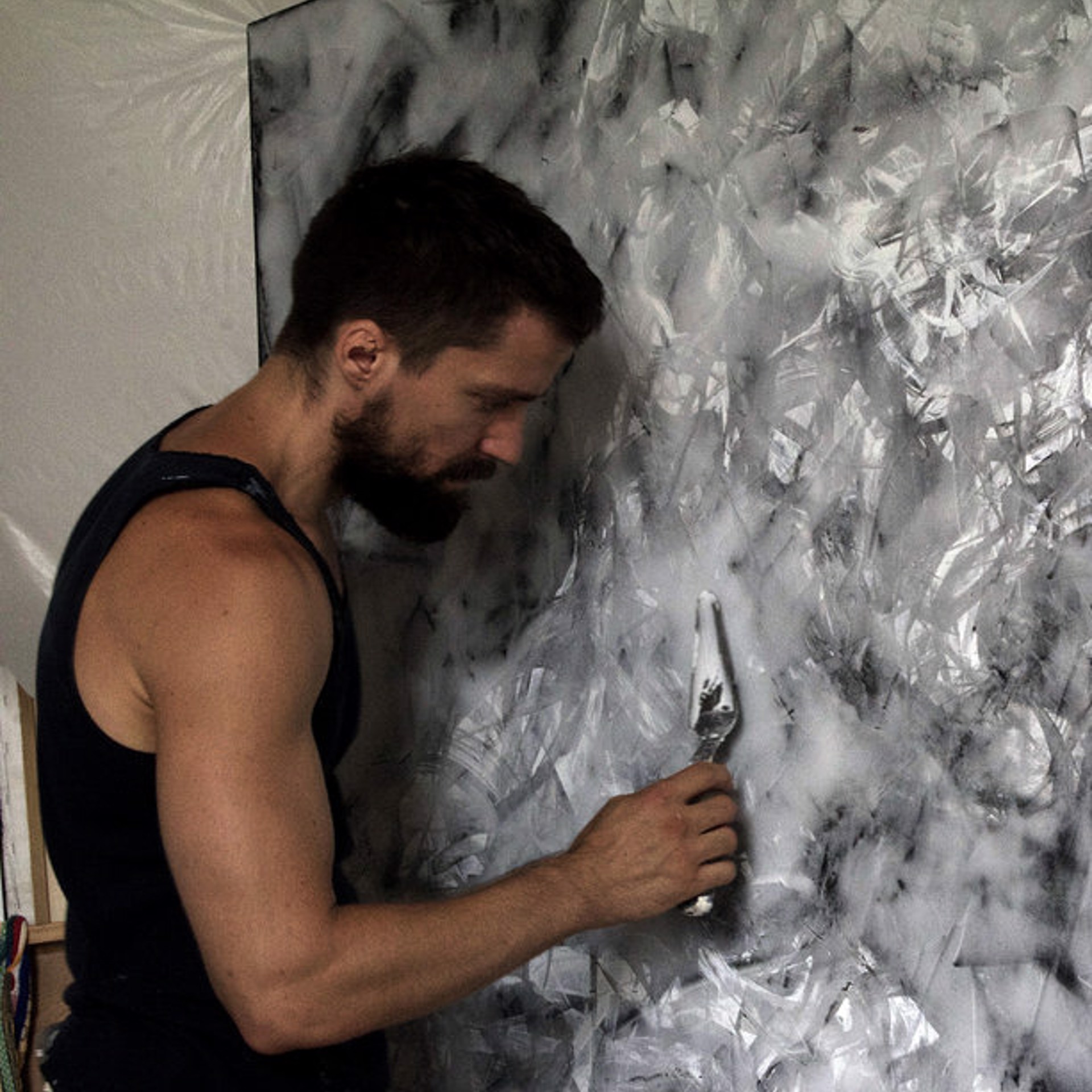 A talented artist from the age of twelve, Aaron made portraits of his personal heroes from history, stage, film and television. After graduating high school, he went to Chicago, where he received a BFA from Loyola University with emphasis on theatre and sculpture. He then studied theatrical arts at the School at Steppenwolf. For several years, art became his off-hours activity while he explored the world of acting, producing, and set construction.
After coming to New Orleans to work on film, painting soon became his full-time occupation. His subjects were always people — people found in quiet moments of solitude. From childhood, he had been fascinated by hazy, black and white Civil War photographs, particularly those of Abraham Lincoln, a figure of considerable loneness. Reichert's faces and figures are hewn with pallet knife out of passages of black and white. Working without a detailed plan, he paints intuitively, shaping an environment of energy seemingly below the skin of the subject.
Reichert has had numerous gallery shows and juried exhibitions in New York, Miami, and New Orleans. (2010-2014). In 2012, he was in group shows at The Ogden Museum of Southern Art and the New Orleans Contemporary Arts Center. In 2013, he was given a solo show, "Women", at the Meridian Museum of Art (2013). That same year he participated in SCOPE, NYC, and Art Basel, Switzerland, as part of SCOPE.
Read More