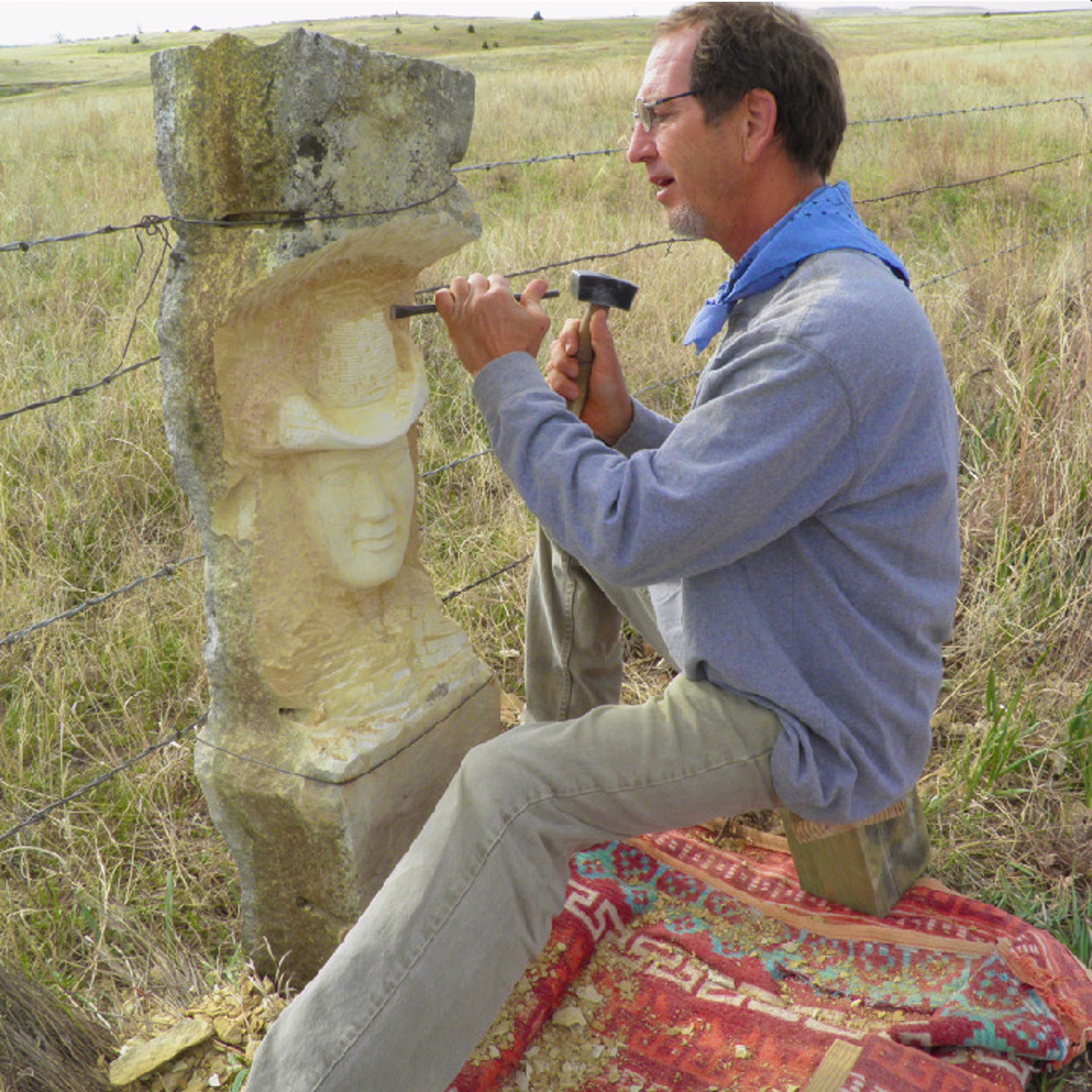 Fred Whitman began his carving career as a dentist. While learning to carve teeth as a dental student he became enthralled with the idea of carving the whole figure in stone. 18 years in dentistry helped Fred develop the ability to take an image in his head and carve it with his hands.
A fascination with nature and the miracle of life inspired Fred to become a doctor when he was younger. It is that same fascination with, and admiration of, the beauty and miracle of life, especially the human figure, but of all life, which inspires Fred to carve his figures in stone.
Fred moved to Ojai, California, when his father bought a ranch house on a few acres in a canyon back in 1969. He spent his teenage years gathering river rock and building patios and stairways around their home, Rancho del Oso. Fred's mother, painter Nancy Whitman, is an Ojai Living Treasure and has made Rancho del Oso her studio and gallery for over 30 years.
Fred's sculpture studio is up on the hillside where he carves with the hawks and lizards and encourages other sculptors to come up and do the same. Both artists welcome visitors to their studios.
Read More