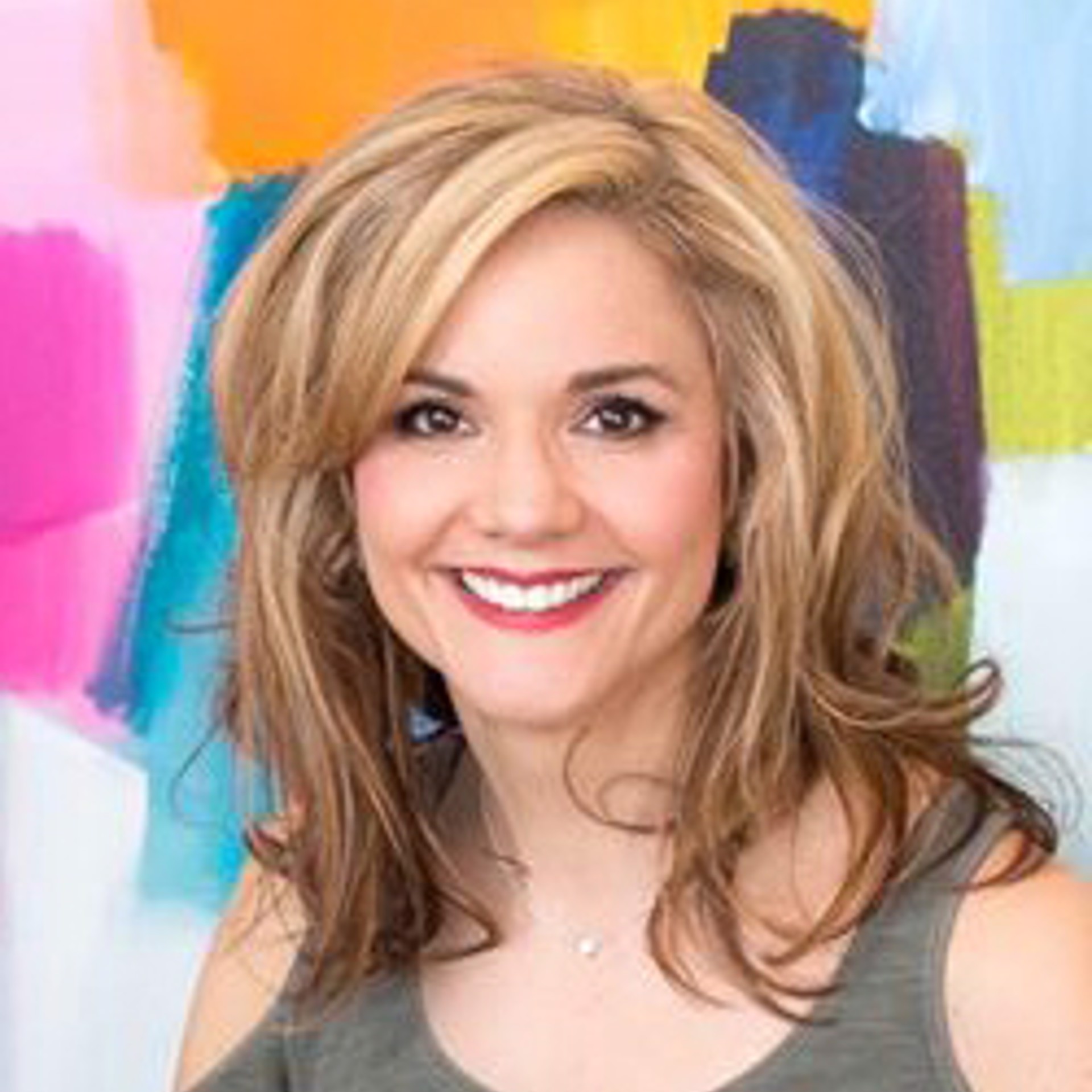 Julie Hoban Hansen is a Kansas City native. She holds a Bachelor of Fine Arts degree from the University of Missouri-Columbia and is a juried member of the Pastel Society of America. Her work is in private and corporate collections, nationally and internationally.
Her painting process can best be described as part learned and part intuition. She crumbles the pastels in her hand letting them fall onto the prepared surface. Working directly with her hands as her primary tool makes each piece very unique. She blends with the sides of her hands and tips of her fingers. Sometimes she uses whatever is close to her, a razor's edge or a palette knife.

Colorscape Collection:
Each piece is painted with energy and thoughtful placement of colors. Some hues overlap, some are painted in a wash technique, and some are brushed using a dry-brush method. The various hues and styles of brushstrokes create an interesting and intriguing surface for the eye to travel. The work is meant to be light and fun, with an air of sophistication. These help with the finishing touches by adding details. Several layers are applied to achieve the desired depth of each painting.
Read More