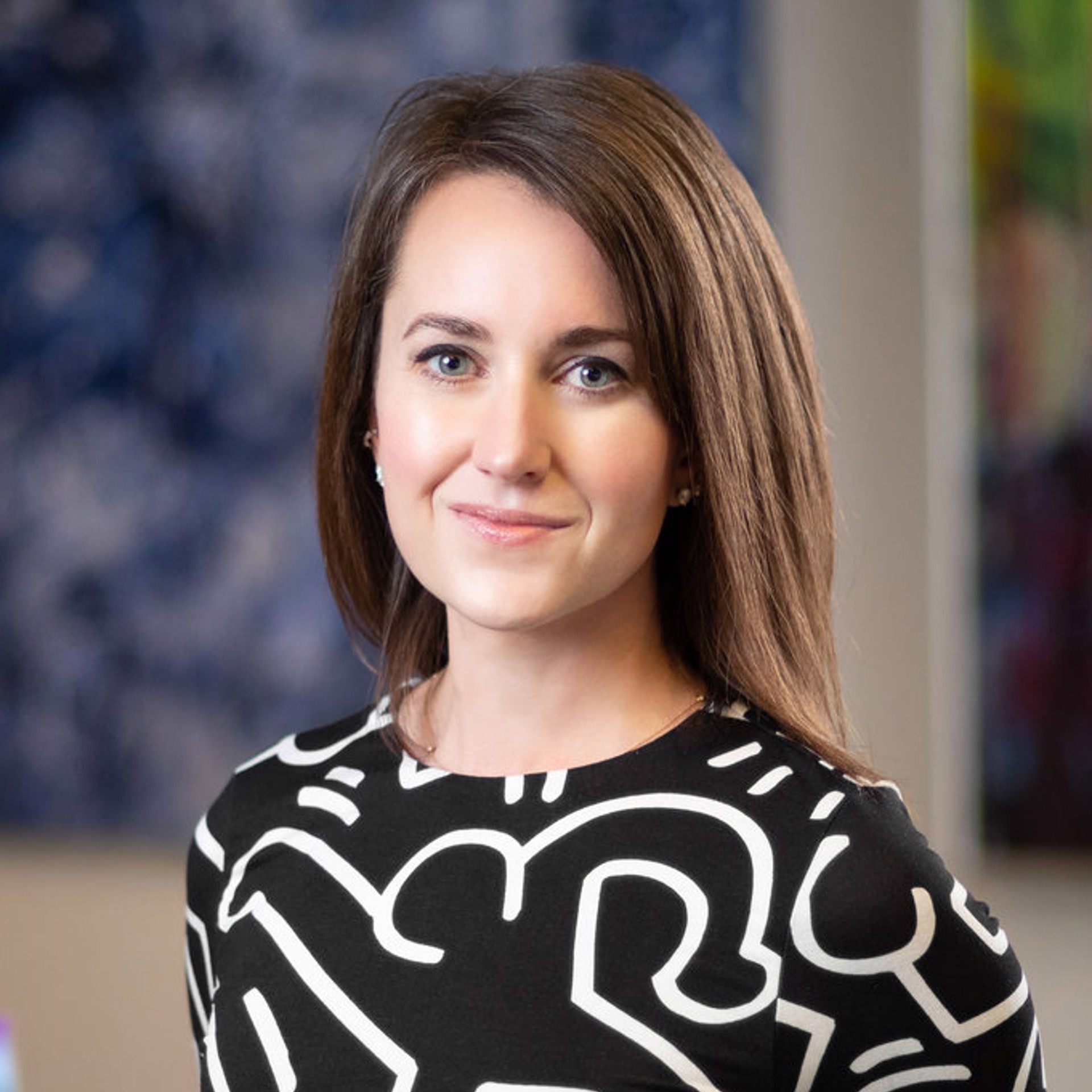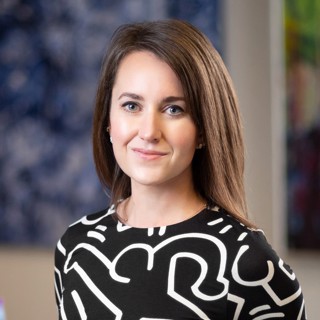 Tara is a local artist, active mother, and wife living in Leawood, KS with her three young daughters and her husband, Carmen. She is a graduate of the University of Notre Dame, with a degree in Management Information Systems, and was heavily involved in the performing arts both during childhood and college. She had a passion for art at an early age, but pragmatism led her to a risk consulting job with a "Big 4" accounting firm. She worked in the audit environment for many years in both Chicago, and Kansas City. Somewhere along the way she realized that the work wasn't meaningful. She missed producing something tangible and having creativity in her life.
Eventually Tara left the work force to be a full-time mother. She took up painting, leveraging her visual background and flair for interior design, and the rest is history. She is inspired by her family, by vibrant color, movement, dance and energy. She hopes, in turn, to inspire her daughters and others to pursue happiness in their work. Tara paints energetic, colorful, abstract expressionist art in acrylic and mixed media, in various sizes and formats. She is flexible and available for commissions.
My art is inspired by my three daughters and my daily life. My daughters are passionate, wild, kind, free and inherently feminine. I can't help but to capture their spirit when painting. Through painting, I would like to introduce you to their youthful energy, individuality, personality, beauty and - at times - anger. I hope to cover your walls in color and fire, as they cover me every day.
Read More