Artist Spotlight: Dianna Bartel
12/9/2020
Our clients are drawn to Dianna's bold, graphic landscapes. Her organically sophisticated works encompass the vibrancy of the Flint Hills in a cheerful and energetic way.
- Megan Hoban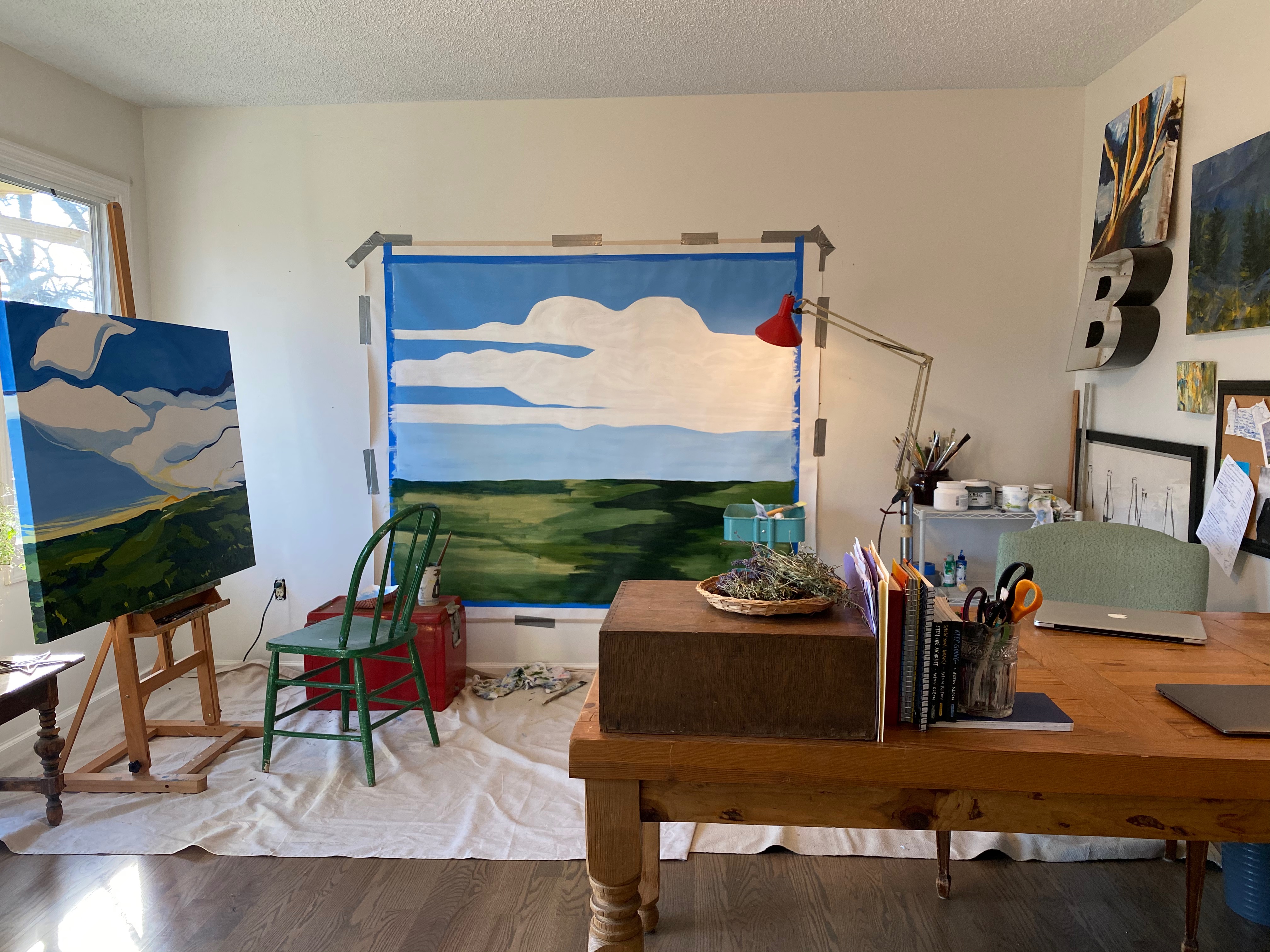 Dianna Bartel is an (almost) lifelong Kansan who lives inspired by the wide-open spaces and skies of the Kansas landscape. She is a graduate of Kansas State University with a bachelor'sdegree in art education (1989) and a master of Adult and Continuing Education (2014). Her professional career has included using the arts to educate in the public school, museum and university environments. After a lifetime of personal creativity and public education she is now fully embracing her calling to create through painting. Her work is vibrant and gestural in nature and is intended to represent joy inherent in creation.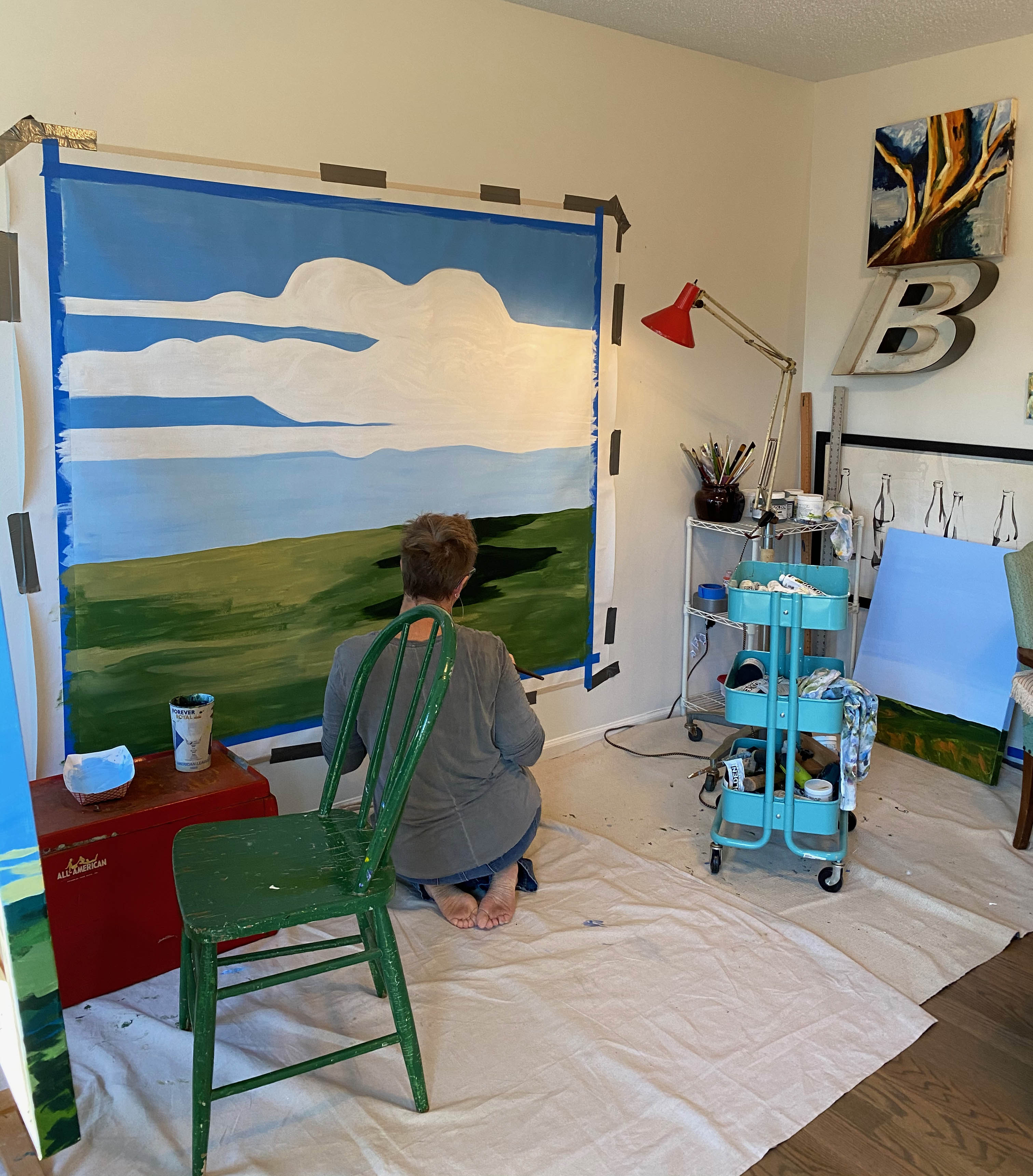 Inspired by Kansas landscapes after a move to the edge of the Konza Prairie outside Manhattan, Kansas in 2010, I noticed seasonal changes to the environment in a different way. What appeared to be bare, brown spaces in winter, were full of color and movement. In spring signs of new life appeared from black soil and burnt edges in landscapes saturated with smokey views. Summer brought dramatic skies deep with color and cycled back to the warm colors of fall and the return of line and structure.Landscapes offer the opportunity to explore the world around me in a way that reflects the joy inherent in the world around me.
- Dianna Bartel